Award show opener for Online Marketing in Galway, Ireland. A local Irish group dedicated to increasing awareness and understanding of digital marketing for small to medium sized businesses. 
The award show is an annual celebration of the finest examples of digital marketing within County Galway, with awards given in various categories including; Best Website, Best Social Media Campaign, and The People's Choice. 
Inspired by 60's op art, I created a mixed media, light projection film to open the awards. Taking inspiration from the OMIG logo, I created various patterns that could be projected onto one of the glass awards. 

I used Cinema 4D to experiment with Op style patterns. Cinema is a great too to quickly mock up repeating patterns that can be changed with ease.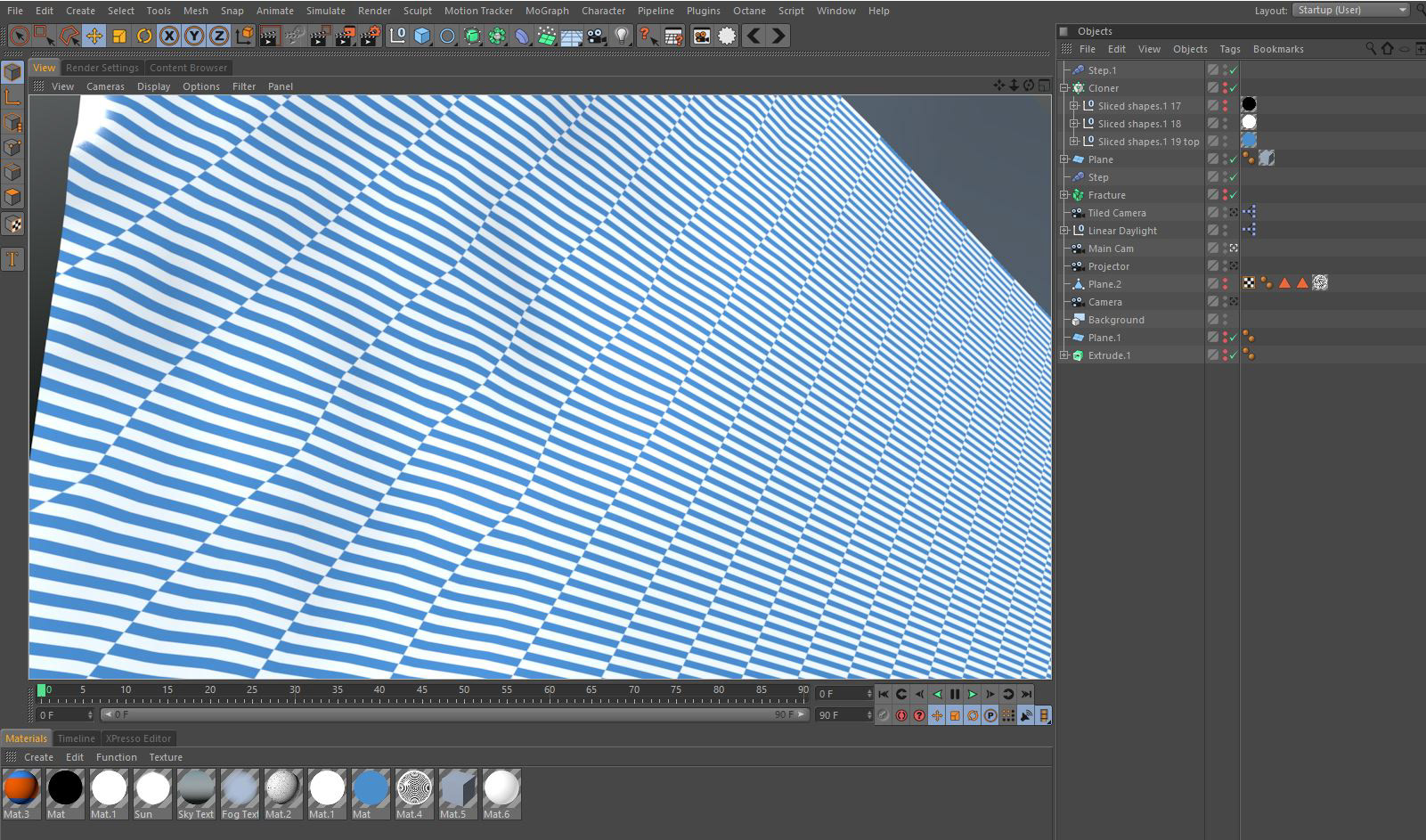 I was interested to see how patterns were affected when projected within Cinema 4D onto other objects. This was something to be aware of when creating the final video.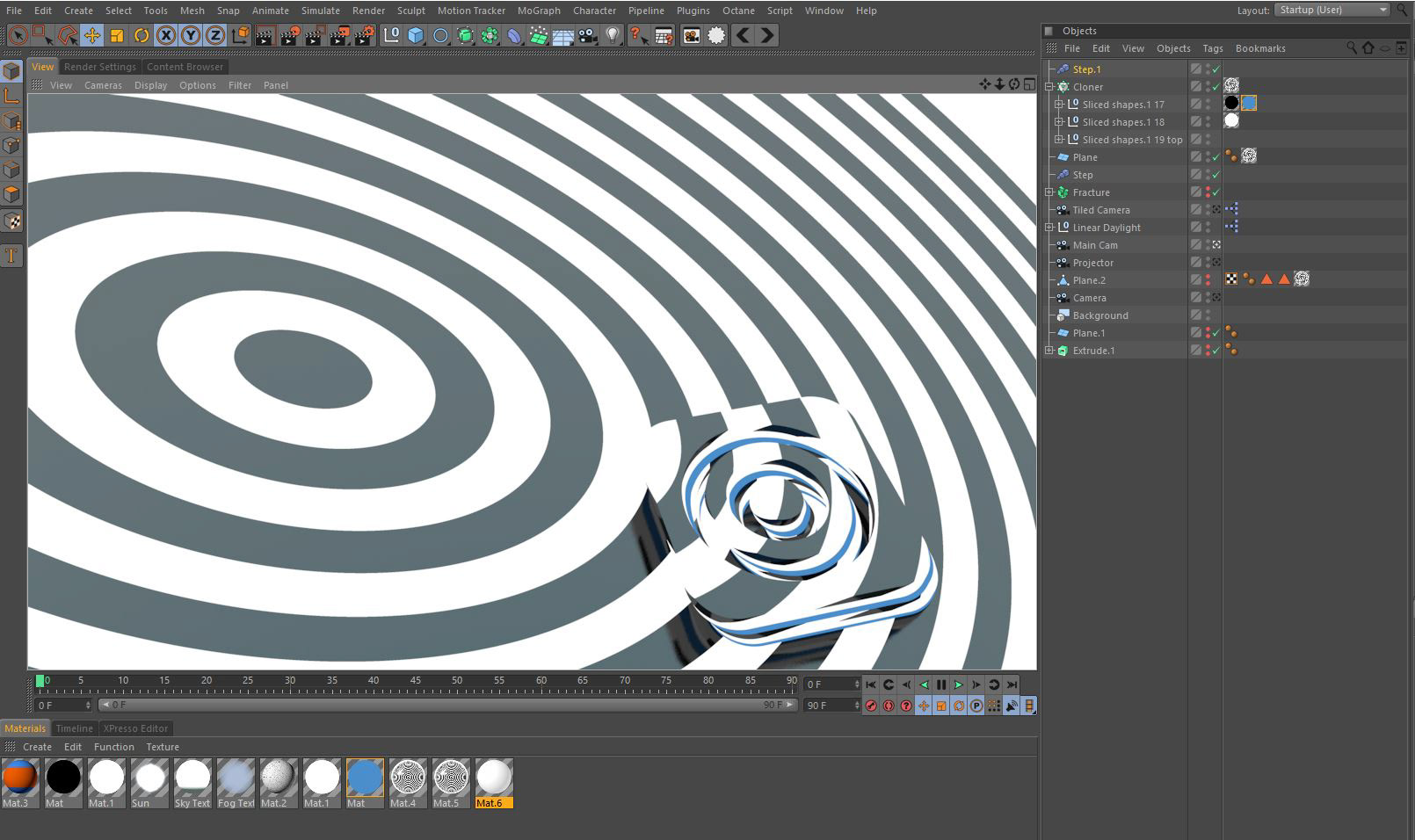 I created a series of Op Style graphics to be projected onto the surface of the award using Resolume to control the playback.
Using a series of Op Style graphics, I projected these onto the glass award. For some shots I placed a LED TV behind the award and filmed the light through the glass award. Other shots were created by placing the award onto a mirror and either projecting or, using the TV to display the graphics into the mirror. 
I then took this footage, colour corrected it and added text and graphics in After Effects to finish the piece.